I probably will not be able to recreate all of those HAA guns that I planned to do for v2.12, all together in game.
Ran into into some game limitations that did not allow my ambitious lust to reflect total reality to come to fruit!
Can only give it my best shots, after considering the targets of importance, and careful aim on them.
Quote:
I see it gives numbers of guns for each area but I'm guessing exact locations are still hard to come by.
Each area that was defended by AAA guns was designated as a Gun Defense Area . GDA for a short acronym. I hate acronyms.
These Gun Defense Areas were placed near strategic locations. Typically Naval Bases, Docks, and Fighter (primarily) Aircraft Factories.
Surprisingly, I have learned that the Fighter Command airfields were all (each and every one) given the crappiest old 3.0" WWI era guns for airfield defense.
The newer and better guns were given to Ports and Factories.
It is not too hard to find exact locations of most HAA guns in summer of 1940 Britain, WWII.
That said.. some gun Troops did move early on, June and July, especially.
Once they were given expensive concrete and earth berm reinforced revetments with steel ammo lockers, they tended to stay on those built up gun sites.
Some of these old HAA 4 each-gun sites still remain and I have seen many of them zooming into Google Earth.
Many more have been bull-dozed away to make room for new suburban houses and useless golf courses. Or the farmer wants his hay field back, by god!
I learned more about England, researching 1940 HAA gun sites than I ever cared to know about, before.
Got an appreciation and love for England that I never had before. That is a sense of familiarity I guess.
This Google Earth thing shows all of the HAA sites in England for the entire WWII war: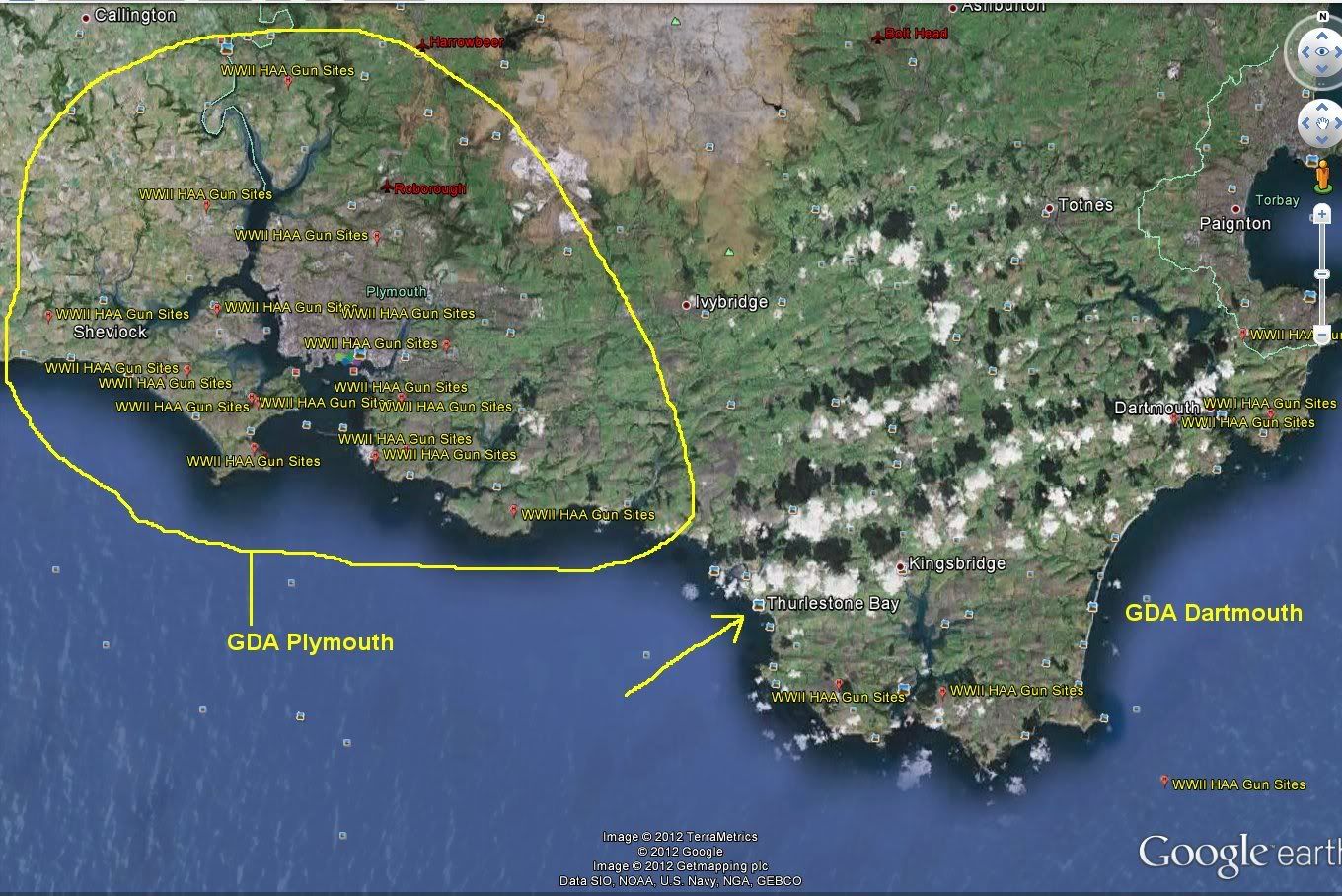 This from "Anti Air Craft Command". Colin Dobinson. 1940.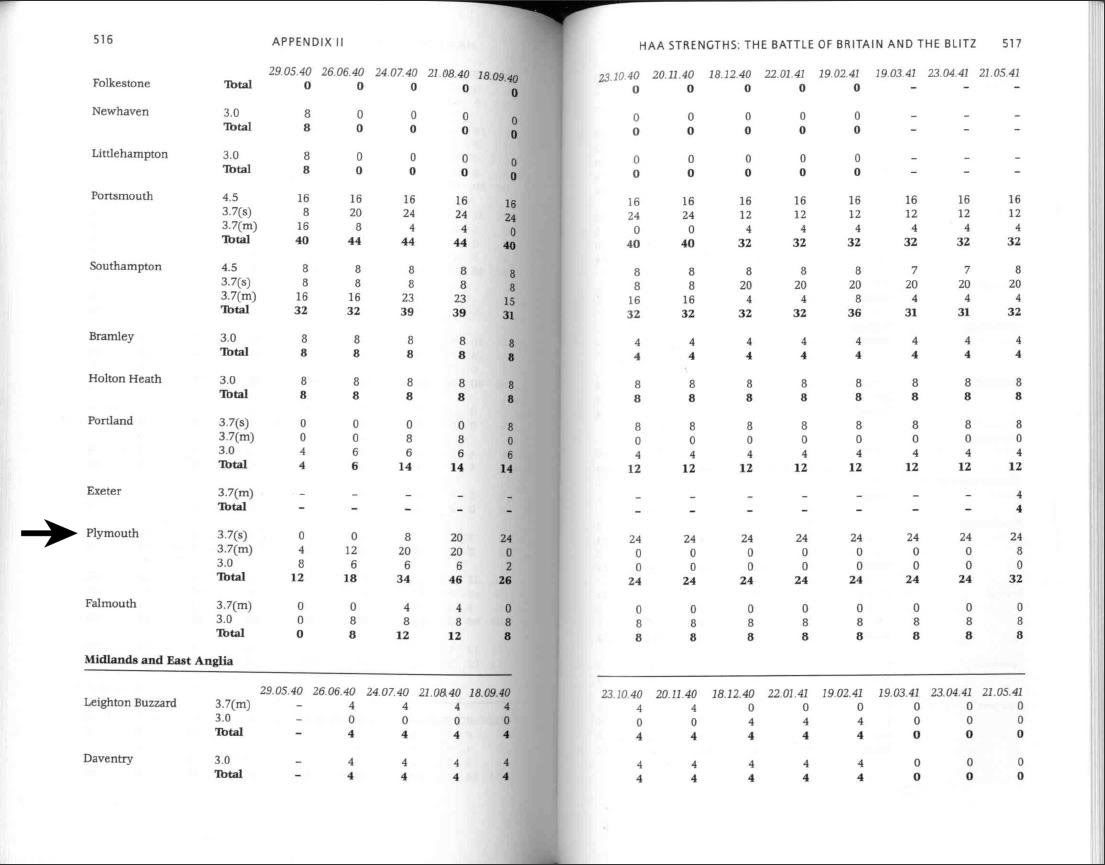 Plymouth, 1944.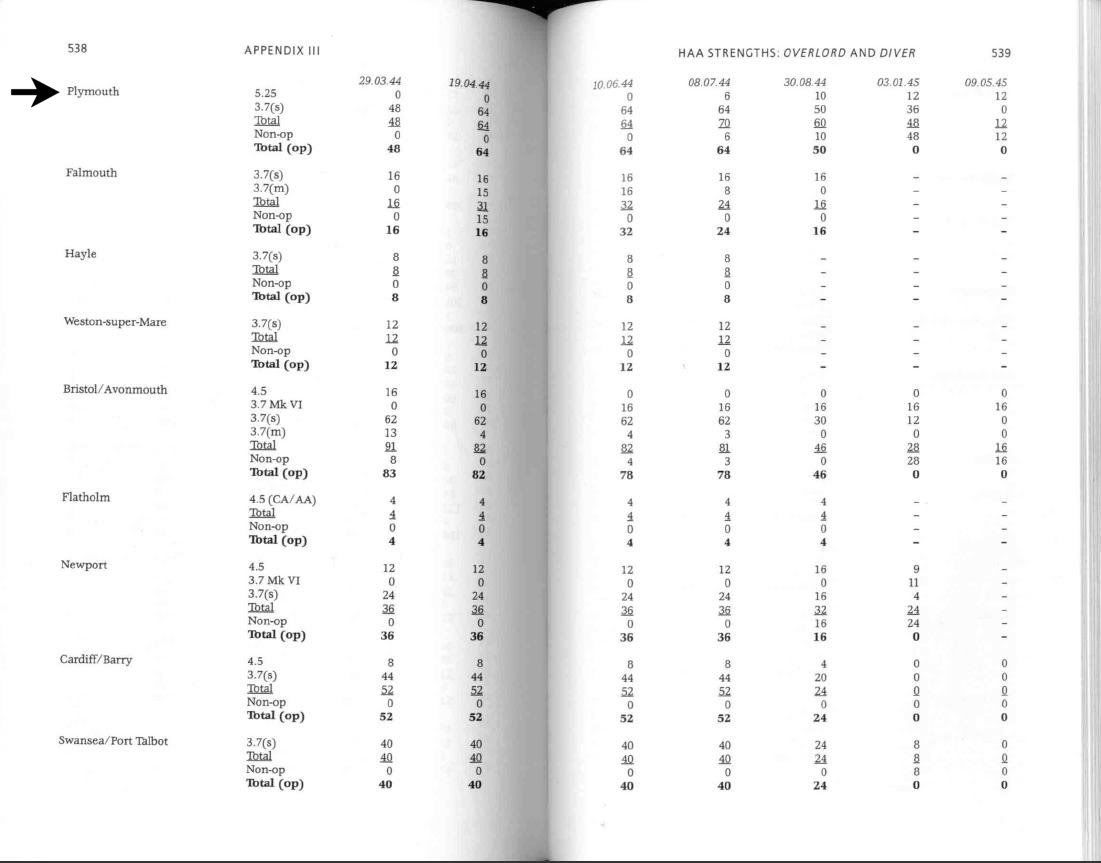 Dartmouth, 1944.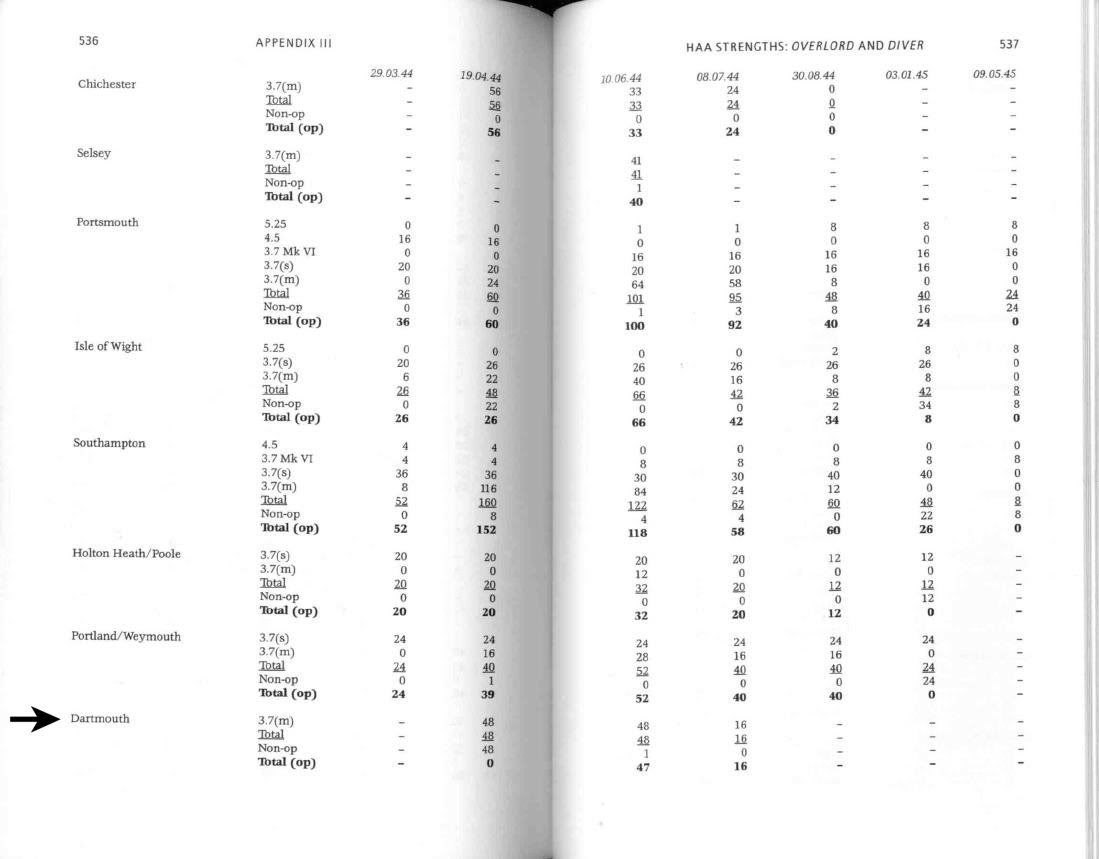 Quote:
During 1940 my father was 10 years old. He lived with his mother in London and then got shuffled off to the west like many london children. At one point during the summer of 1940 he was staying with a family in downtown Thurlestone. He doesn't recall the exact address but it is a very small town/village. He said there was an AAA battery directly behind the house!
I would never presume to doubt your father's eyewitness and earwitness testimony.
If he said there was a Troop of (4 each) 3.7'' mobile guns in the field behind the house he lived at, summer of 1940,
then I take his word as gospel truth.
Not something a 10 year old boy would likely to ever forget.
Like I said, these guns did move around, relocating. Especially the 3.7" mobile guns.
Quote:
He also said 'it was very loud'!
Oh! Yeah!
_________________
"Toto! I don't think we are in Kansas anymore!"
Dorothy, OZ
"sniff.. sniff.. Snort! ARF! GGRRRR! ARF! (Tod der stinkenden republikanischen Partei, diesem ignoranten religiösen Monstrum.)"
Toto