Looks like this in game near Manston, which I remade. The 4 gun HAA Troop, at bottom, is the Cleve Court HAA gun site.
The smoker is a (Poor pilot) Spitfire in Turkey Shoot.
The cluster of objects at pic bottom is a 4 gun HAA Troop, at Cleve Court. Ha!
--Ann of Cleve would of made a good Anglo Queen, but she probably did not like fat Henry VIII rolling around on her body! --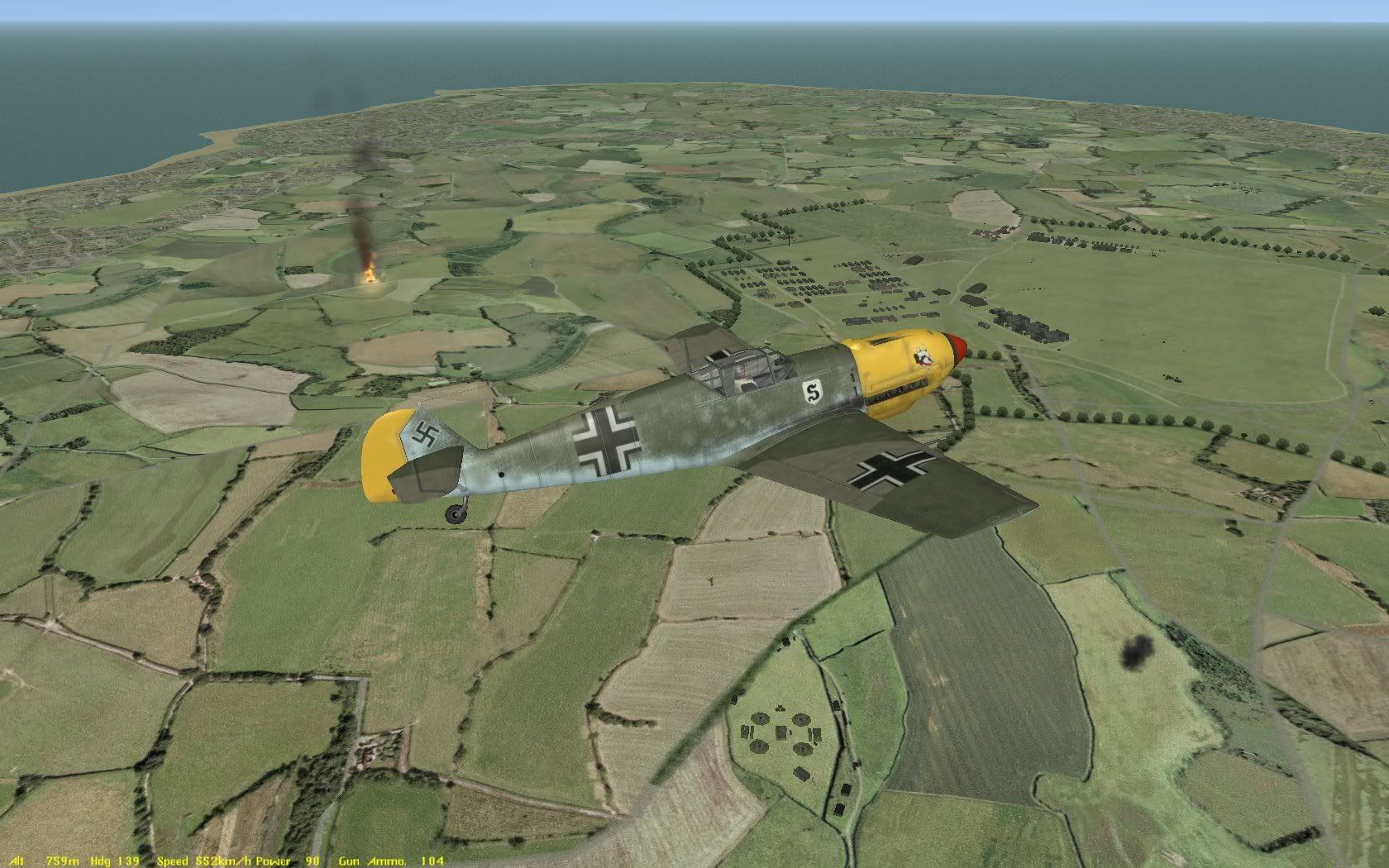 I wanted to remake Southampton better, too. PV made some excellent Southamton-Itchen River base terrain.
I had to make some realistic target objects there.
A poster the other day.. asked about balloon cables.
I told him "You gotta get close to them to see them. Don't run into one of these damned things. They will take you down!"
Kinda like an IED, 1940 aerial style.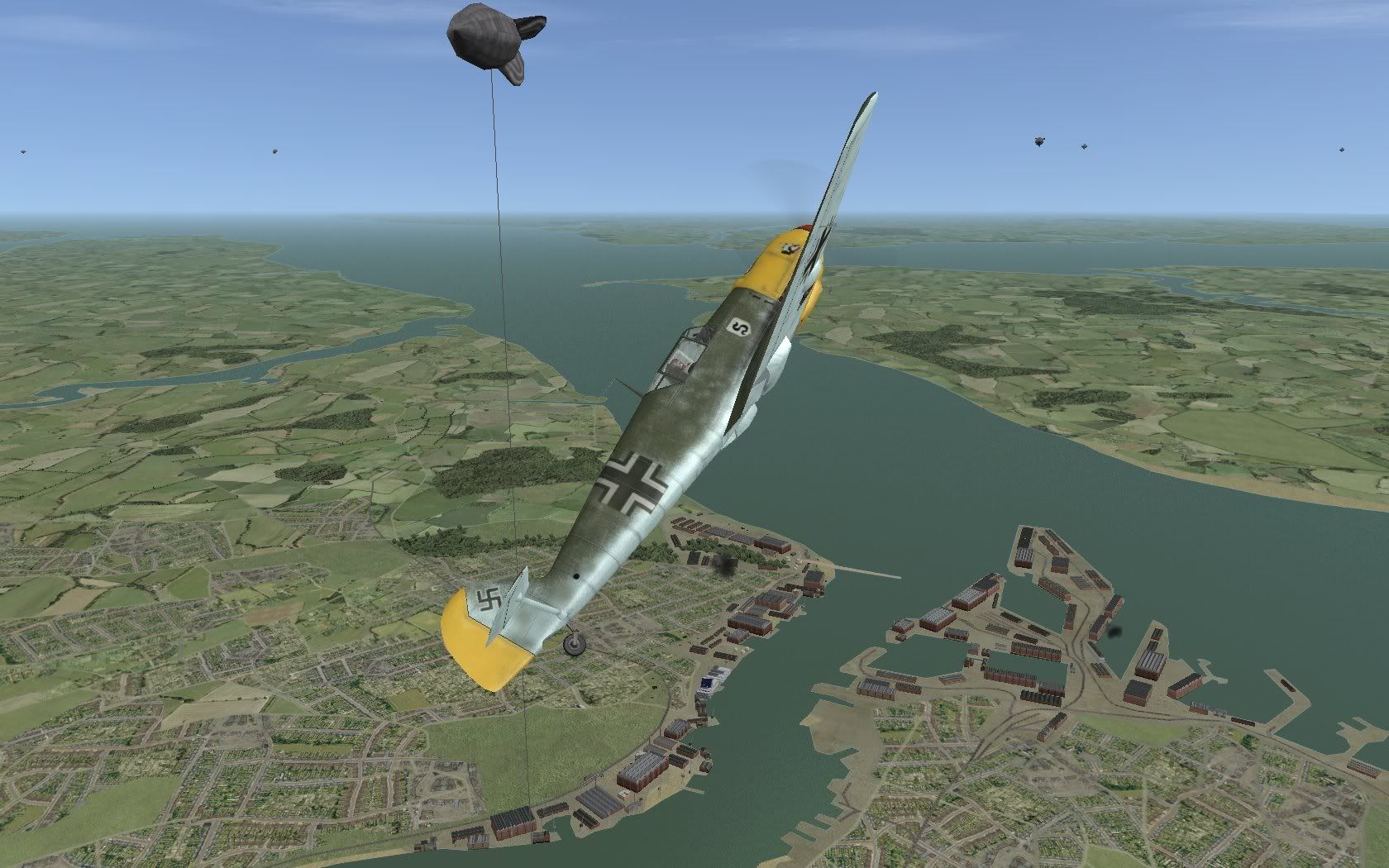 I placed 43 individual Heavy Anti-Aircraft guns at Southampton, historical true placements, best I know. Also 44 individual guns at Portsmouth.
These HAA guns will track and fire at my Emil, but I have never yet been hit by their fire, yet, twisting and turning, up and down.
They can take down a few "fly straight and level" Level bombers, though.
Here, I look back at the flak following me.. by the balloon that I got too near to.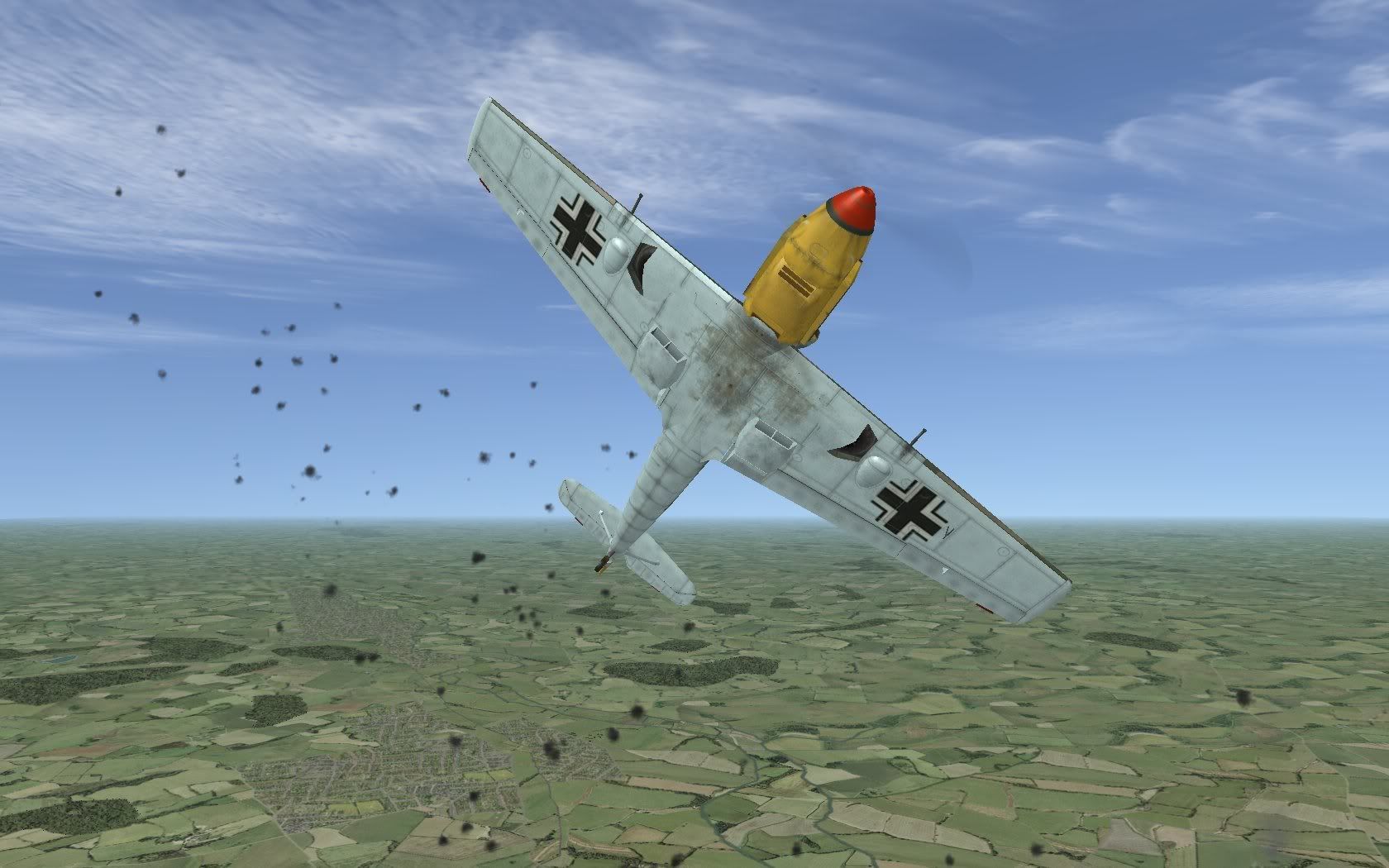 Well, I don't like nobody firing guns at me, and as I killed the 1 on 1 duel flying hawk Spitfire,
I'll go ground-sluicing sage grouse!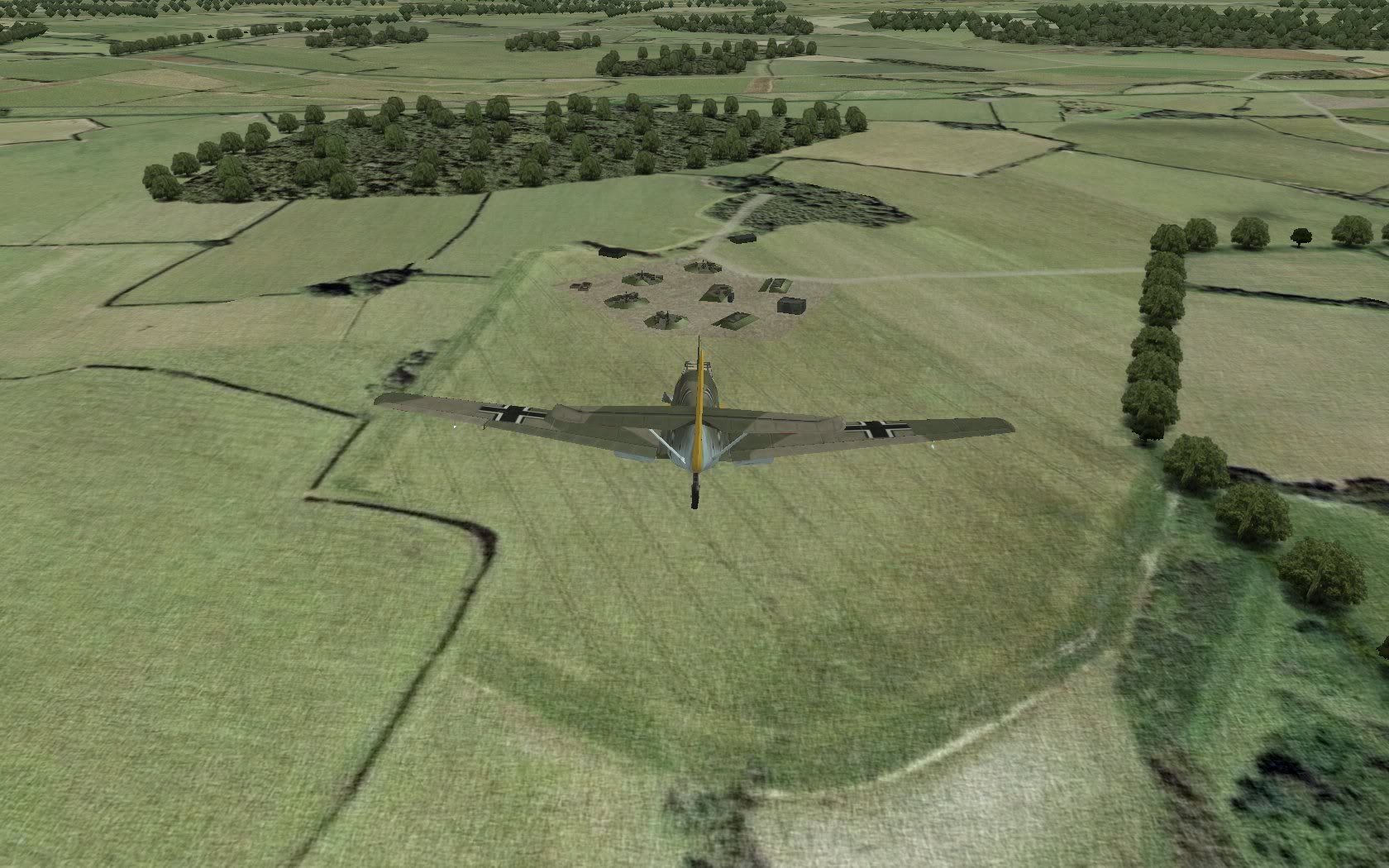 Since this 4 gun 3.7" Troop is not a real threat to me, I'll just tickle the MG trigger for a short burst t see if I can on one gun crew.
I probably missed...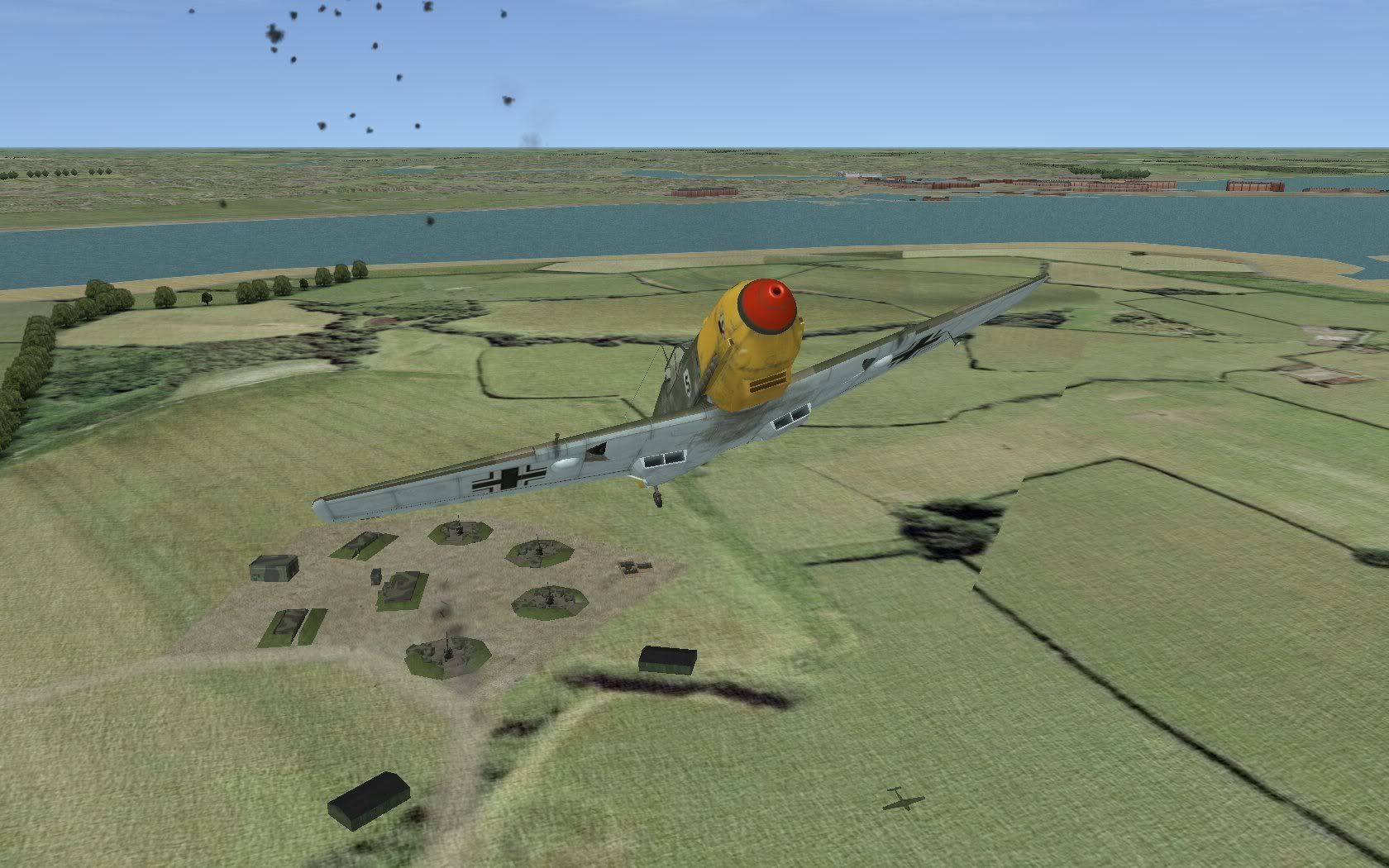 Best get back to Le Havre, before I run out of fuel, fakking around!
_________________
"Toto! I don't think we are in Kansas anymore!"
Dorothy, OZ
"sniff.. sniff.. Snort! ARF! GGRRRR! ARF! (Tod der stinkenden republikanischen Partei, diesem ignoranten religiösen Monstrum.)"
Toto