Here are two versions of my well worn but comfy B-17 cockpit.
The first one is slightly weathered with muted colors the second one is more weathered with a darker look and paint layers, water seepage and more.
Almost all cockpit textures have been changed as well as night textures and gauges. You will notice there is a different throttle console texture with a power setting decal and is from a real 17 I found. Some of the guages are tinted with age and some are newer showing them being replaced at one time. I used a different style yoke wheel cap that was also used at that time. So many details that I will leave up to you to discover and enjoy. You will also get choice between a pinup verson and a non pinup version.
Both versions available for download at Flightsim.com or SimOuthouse.com in their FSX files area.
Original cockpit textures:
Well used version number 1:
Throttle console textures: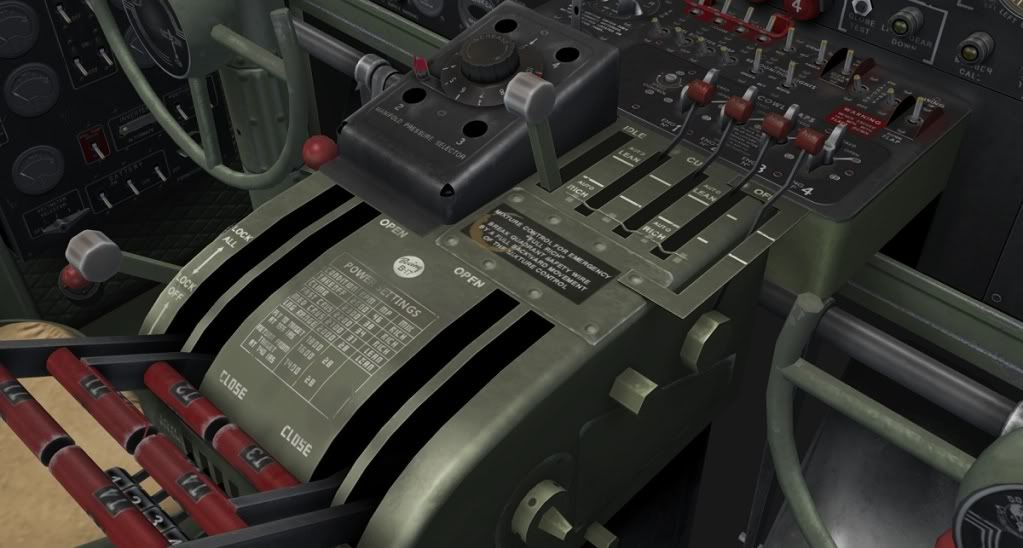 Pinup version: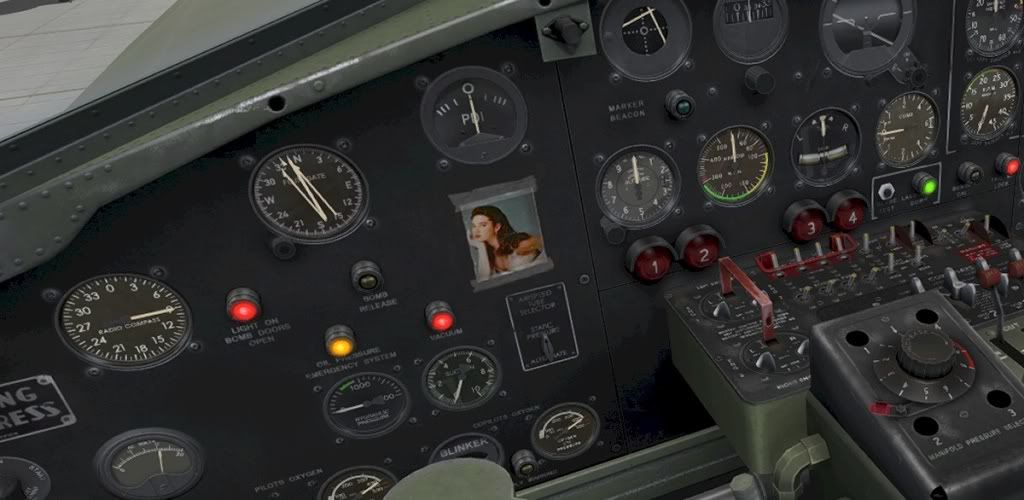 Well used version number 2:
Throttle console in black with wear:
Paint layers and water seepage on window frame: