If you don't want the engine to be already running when you start a flight, do this:
First, create a Free Flight scenario that appeals to you; for example, set your aircraft at your favorite airfield or airport and position it at the general aviation area.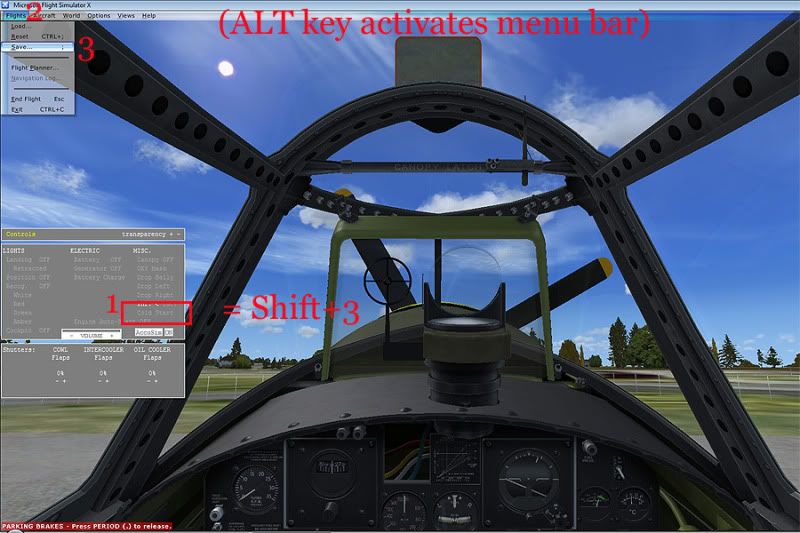 1. Use the Shift+3 combo to bring up the P-47's mini panel. Click on the greyed out "Cold Start" text. The engine should sputter to a stop.
2. If the toolbar isn't already showing at the top of your screen, press the ALT key. Select "Flights" from the menu.
3. Scroll to "Save" on the drop-down menu. (Or, you can just shortcut steps 2 and 3 and hit the semi-colon key.) The next screen will look like this: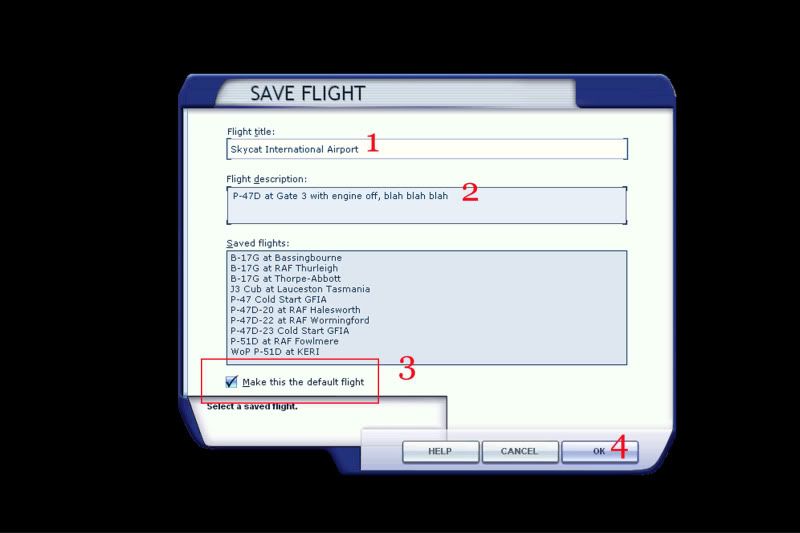 1. Type a description in this box.
2. Optional -- type information in this box that will help you remember the conditions of the scenario you are saving.
3. Check the "Make this the default flight" box if you want all Free Flight aircraft to start with the engine off. This scenario will become the default flight every time FSX is started.
4. Hit the OK button.
_________________
I like Thunderbolts!
(Link to MySpace tribute page)
120th Fighter Wing, Montana Air National Guard