Elkington Trumps Bader
I been with Rowan's BoB and ASA's BoBII nigh on 9 years, now. Starting the game and exiting it.
Getting a bit tired of some the old menus, and wished to change some of them.
In particular.. seems like every GUI menu I open up has Sir Bader's face staring at me!
Now.. I ain't got nothing against the man personally, but hells belles! There are other men earned the Battle of Britain Star.
So I replaced Bader's photo in two GUI menus, with another man's photo that is still alive, and frequents this forum.
Kind of like saying "Thankyou! for fighting our enemies!"
to a still living WWII veteran.
Tim Elkington, owner of the Battle of Britain Star, Atlantic Star, Burma Star, and some other WWII War Theater medals.
He may not have been Knighted by the King or Queen, but I will address him as Sir!
Anyway.. he is better looking than Bader.
This mod replaces two GUI menus, replacing Bader with Elkington.
http://www.mediafire.com/download.php?zhgoizm0m22
To Install:
1. Backup your artwork/DIAL1024 folder.
2. Extract the mod into the
DIAL1024
folder, which is a sub folder of the
artwork
folder.
----
Whence you first open an Instant Action, the menu will now look like this.
Rowan made the left side very darkly, I guess to make the text show up better,
but I saw no need for that, and lightened up the left side so I could see what photos they put in the darkness.
Tim showed us a photo of him catapulting off of a ship, in his Hurricane, during his Atlantic Star days. It is an unique photo, which I have to love.
Tim's middle name is Audacious.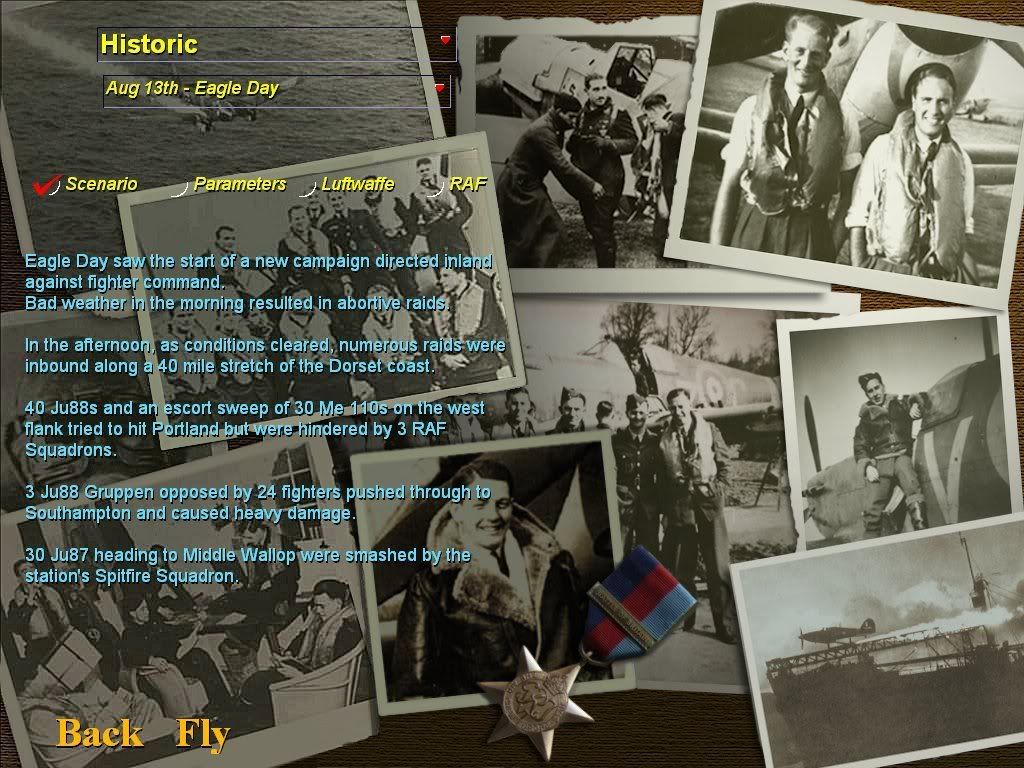 Once you ALT-X out of the game, you get this menu picture. Report.
Diary is also the same menu picture.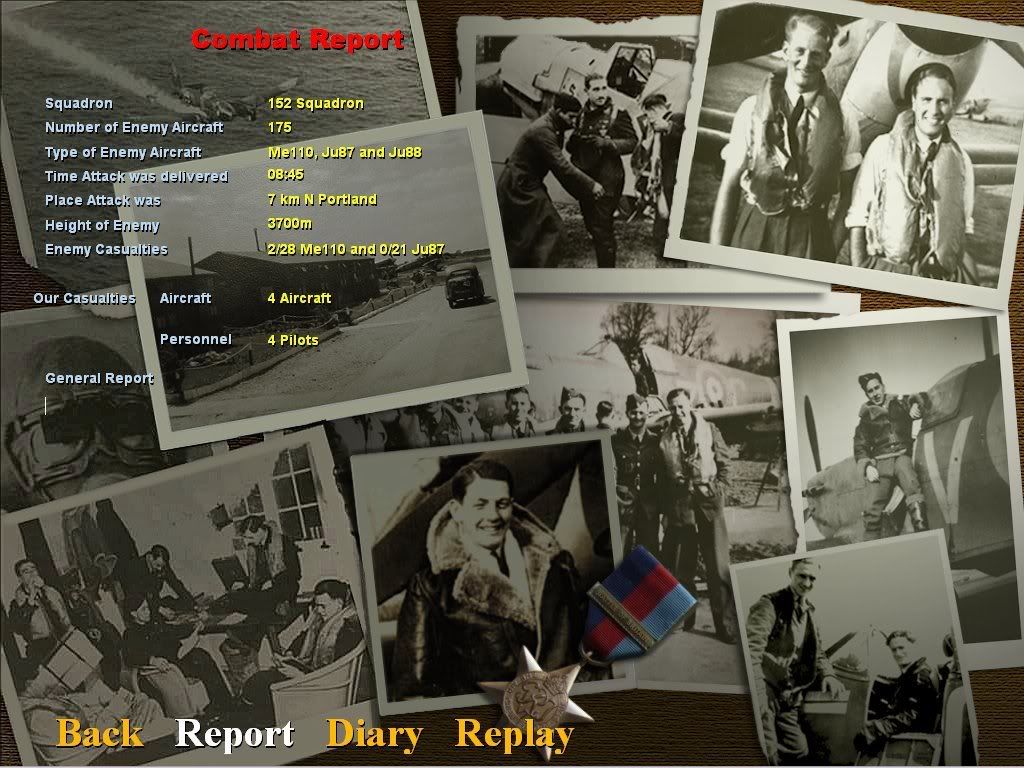 In this menu mod, I added a photo that Tim showed us of his Barracks. I forgot where it was, sorry me.
----
Thank you Tim,
for fighting the Nazis!
_________________
"Toto! I don't think we are in Kansas anymore!"
Dorothy, OZ
"sniff.. sniff.. Snort! ARF! GGRRRR! ARF! (Tod der stinkenden republikanischen Partei, diesem ignoranten religiösen Monstrum.)"
Toto