Although there must be a hundred repaints for this model already available, I had some on my hard disk which I never had uploaded. Some were already done for the FS9 V1.0 version by other artists (in an other style), however these textures did not completely fit the 1.2 version Emil.
All repaints are made by using Martin "ICDP" Catney's incredible paintkit and on two models I have used unit markings made by Jutcosca.
The repaints are uploaded both at Sim-Outhouse and at Avsim.
Enjoy,
Huub
Oblt Otto Bertram, spring 1940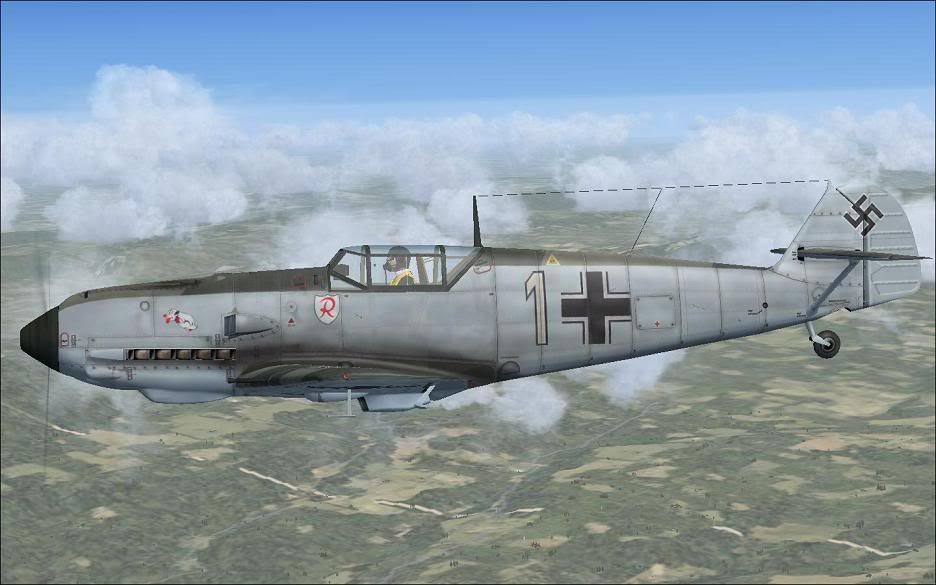 Oblt Fritz Losigkeit summer 1940 (Done before for the 1.0 version by "Spook")
An E-4 from 2./(J)LG2 (Lehrgeschwader) during the Balkan campaign in spring 1941. This aircraft was painted in an unusual camouflage scheme which was later seen on the aircrafts from JG27 in Africa (although painted in different colours).
The welknown aircraft from Lt Werner Schroer JG27 Lybia summer 1941 (Done before for the 1.0 version by "Spook").