The Wings of Power II P-51D was a model rebuild to allow the Mustang to have greater detail and higher resolution textures. It was originally released as part of the "WWII Fighters: Special Edition" CD but later it was made
available as an individual download in the SOLO line of products
. (Additionally, you can get the WoP2 P-51D on both the Aircraft Power Power Pack or the Aircraft Power Pack 2--search Amazon.com if you are interested.)
Edit: I installed "WWII Fighters: Special Edition" to FS2004 to compare the original Wings of Power textures to the newer Wings of Power II textures. Both are in .BMP format but there are more required for the WoP2 model: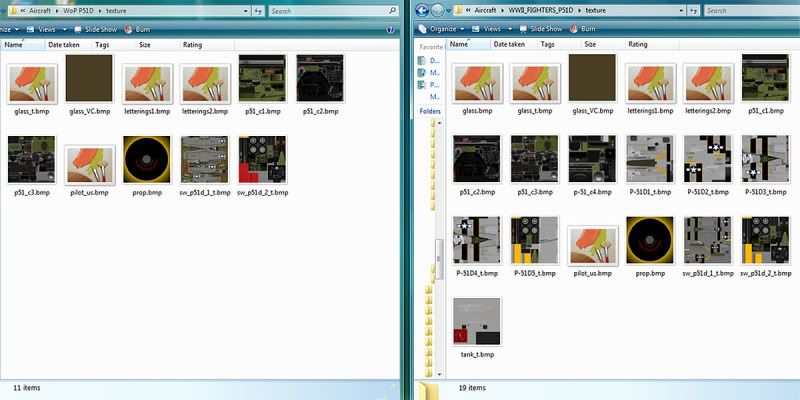 A texture set for the older WoP P-51D model (the 'no drop tanks' variant) is on the left while the single texture set that comes with the WoP2/WWII Fighters/SOLO model is on the right. Looking at them side-by-side, it does seem that textures named sw_p51d_1_t.bmp and sw_p51d_2_2.bmp from the newer model's texture set
could
be compatible with the older WoP model.
_________________
I like Thunderbolts!
(Link to MySpace tribute page)
120th Fighter Wing, Montana Air National Guard