More on the ME109 fuel setting.
It appears that this Sim > ME109 Fuel Capacity = High only works in Campaign.
It is also one of the settings that cannot be changed after a Campaign is started. That is, you need to make this setting before you start a new Campaign for it to work.
Normal fuel for the Emil is 400 liters. (288 kilograms)
With Me109 fuel capacity set to high You get a total of 500 kiolgrams. This calculates out as 695 liters, or a drop tank with 295 extra liters of fuel.
Campaign takeoff normal fuel: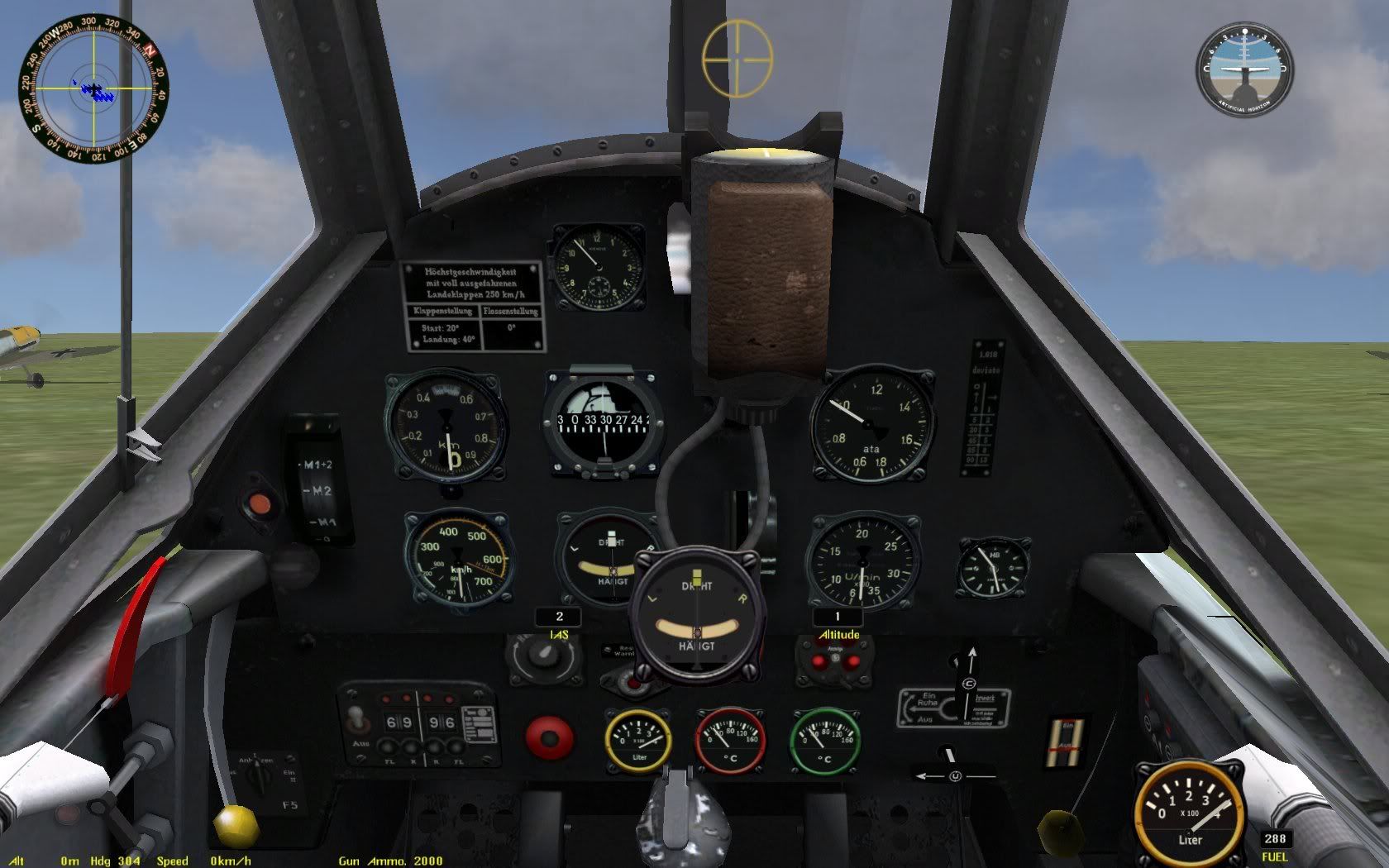 Campaign takeoff High fuel: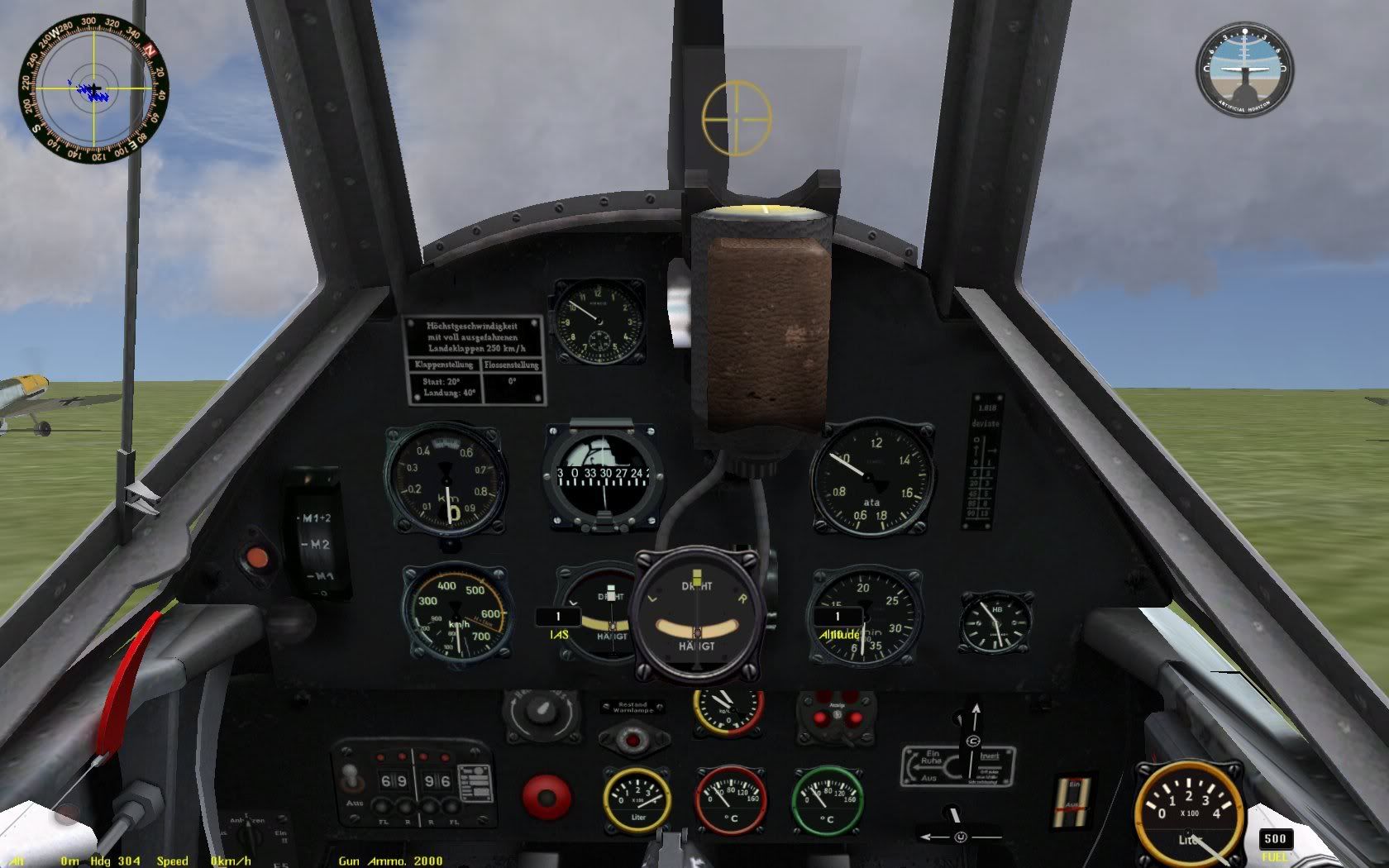 Note that the 3D fuel gauge will never read higher than 400 liters as I calibrated it.
The 2D fuel gauge pointer has no "stop limit" so it will show the extra fuel.
Not tested, but when the extra 295 kgs of fuel is burned and the digital kg readout shows 288, the 2D pointer should point to 400 liters.
Anyway.. This adds a lot of fuel to the Emil! Not tested is how this extra weight effects the Emil flight model. It might fly with some more difficulty until down to normal.
_________________
"Toto! I don't think we are in Kansas anymore!"
Dorothy, OZ
"sniff.. sniff.. Snort! ARF! GGRRRR! ARF! (Tod der stinkenden republikanischen Partei, diesem ignoranten religiösen Monstrum.)"
Toto