Bucic,
Quote:
Can you post a screenshot of the offects of this mod during stormy weather as well if it's not a problem?
OK, here some quick shots from tonight.
First a shot with the old BAD 2D 19,000 foot Layer present. This one is in Inclement (Rain) weather. Shot taken at 11,000 feet above the nimbus clouds, where you can see it
Green dot shows one the "checkerboard" lines being drawn upon the BAD 2D Layer.
Red dot shows some of 2D Layer's ugly wavy look around it's edges, that I and other folk have hated so.
This reminds me of some errant school boy scratching his finger nails down upon a chalkboard!! SCREEeeeeEEEEeeeeEEEEeee!!!!
In a visual sense, more of an assault upon the eyes.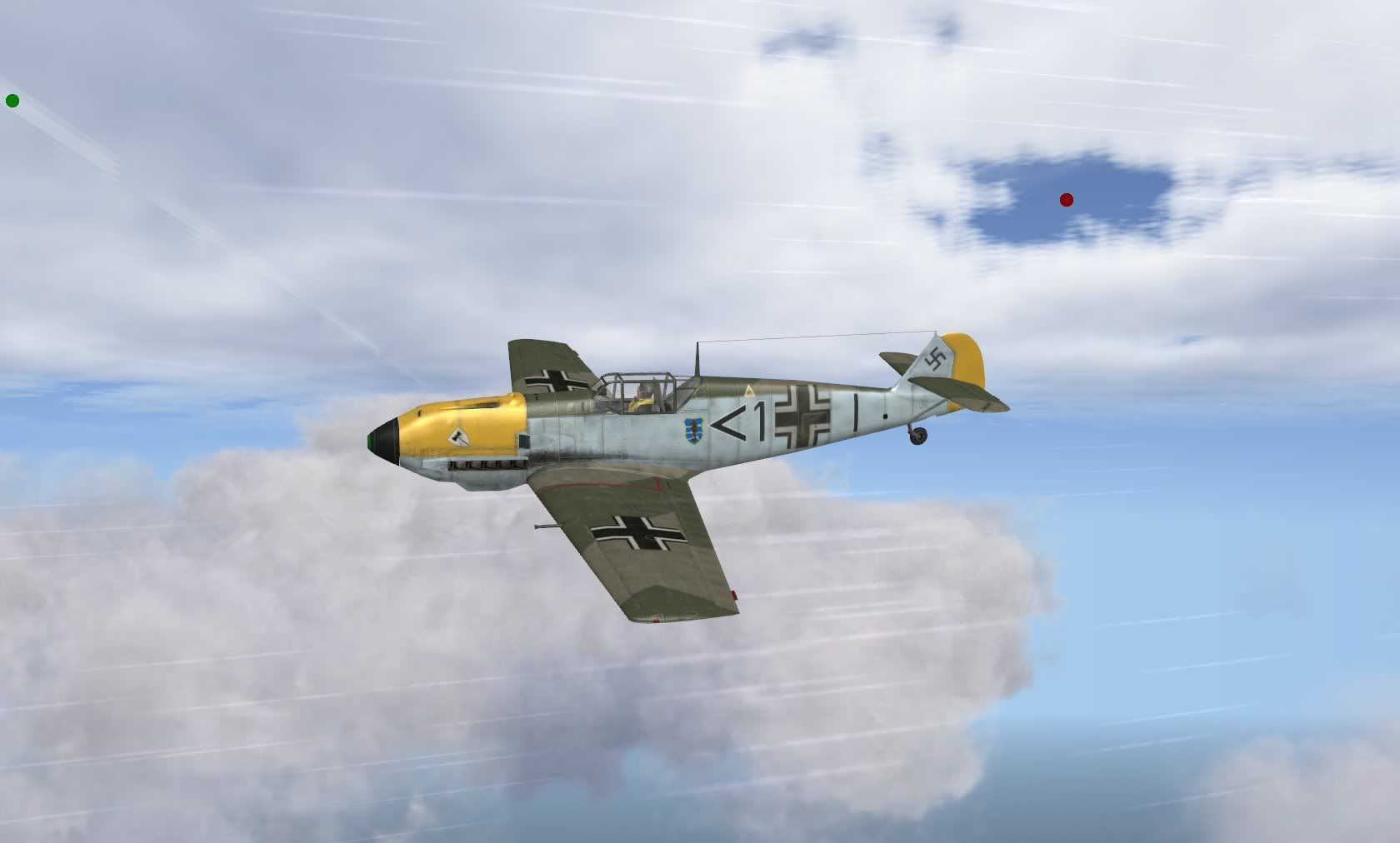 With the 2D 19,000 feet layer removed (killed & executed as the errant evil creature that it was, with 3 each, easy & cheap, .22 caliber bullets in the back of it's nasty head!)
Inclement (Rain)
Now you will see only the low level nimbus clouds, and the high level cirrus clouds. Both of which any user can repaint to change the look of them.
That BAD 2D Layer has no user adjustable texture, and is hard coded.
When I figured out how to kill it, I jumped for JOY! :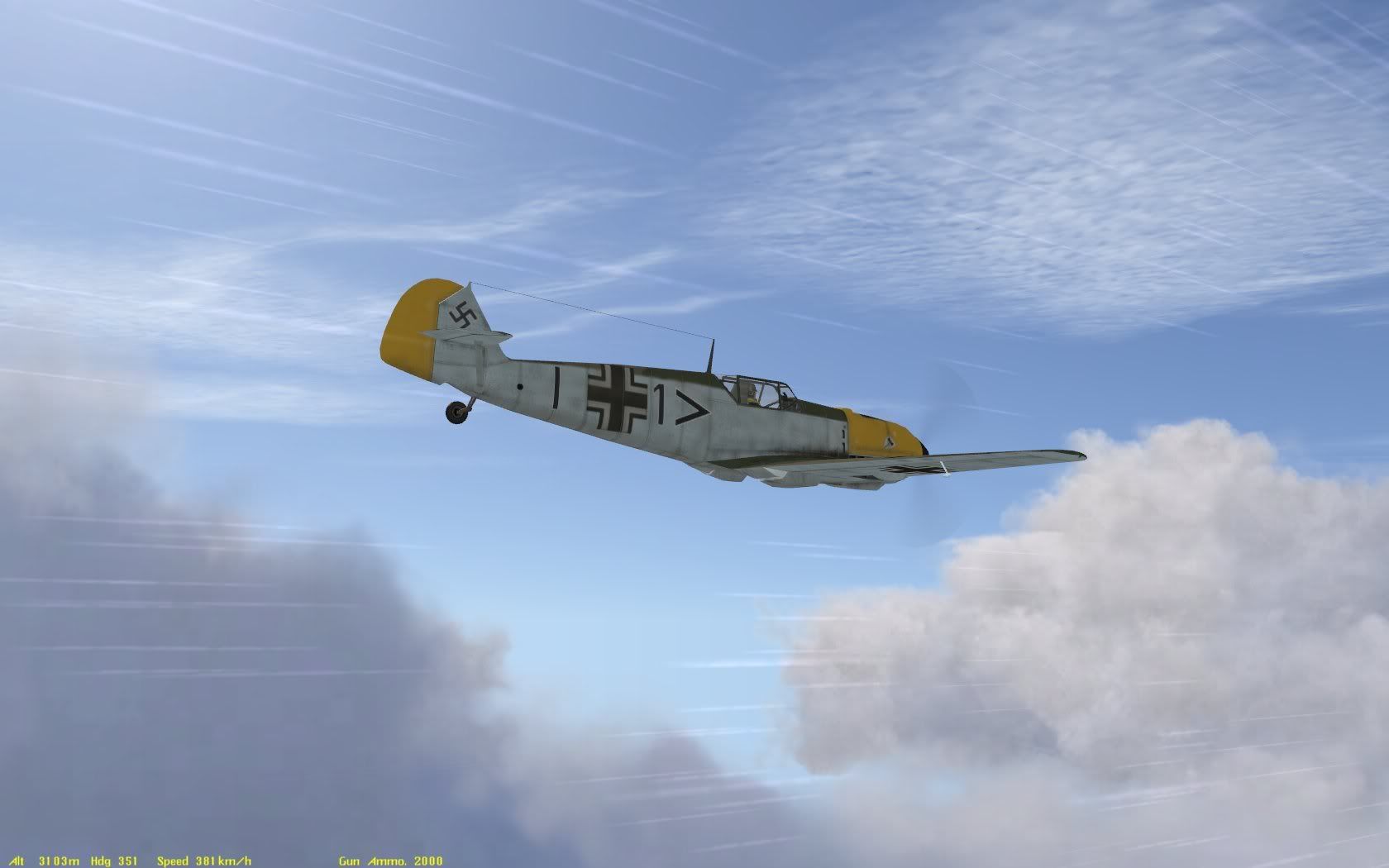 Another Inclement (Rain) weather shot, with the old BAD 2D 19,000 foot Layer dead.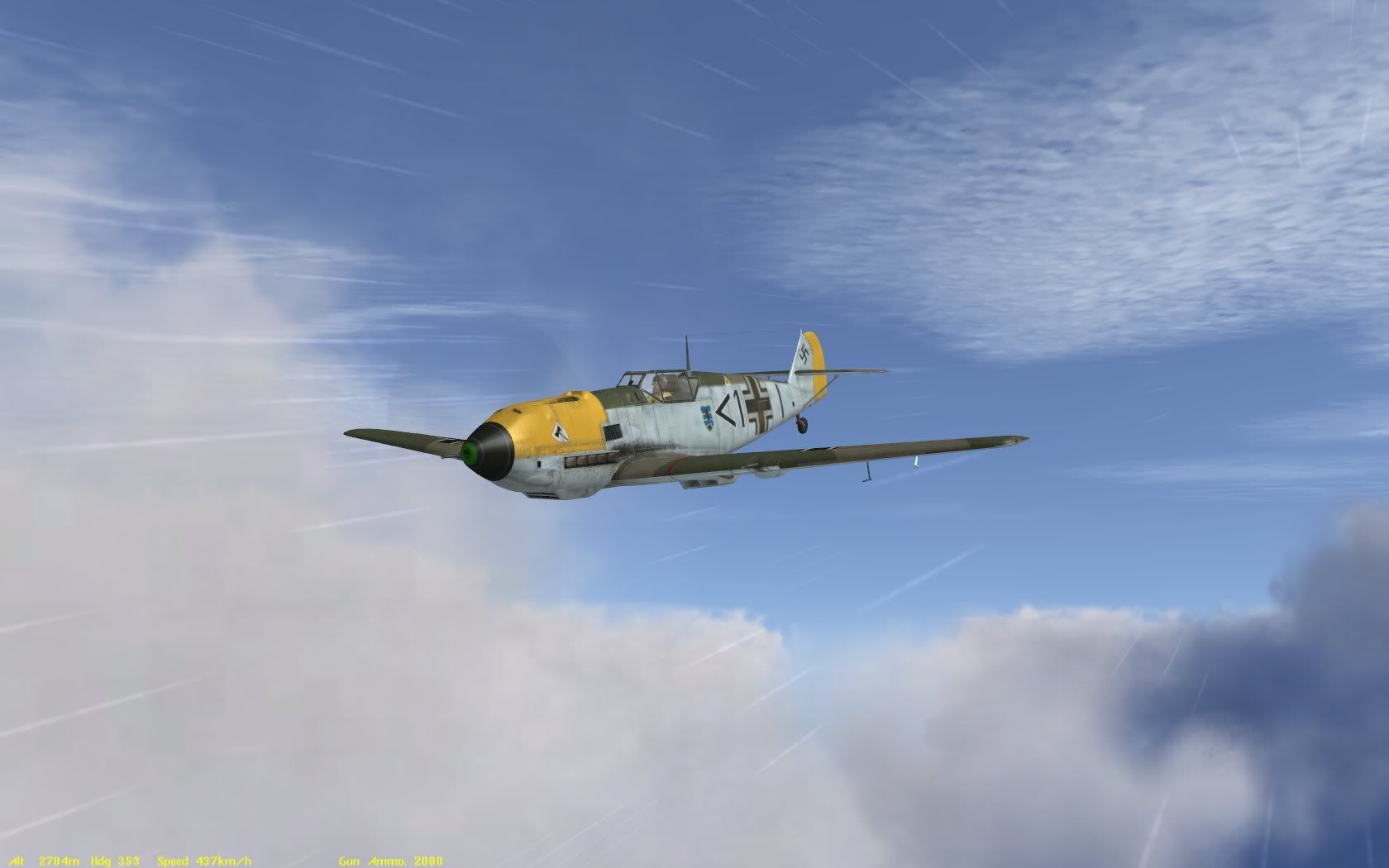 A Fair weather shot. In Fair weather, the low level nimbus clouds never appear in BoBII, only the high cirrus clouds. The old BAD 2D 19,000 foot Layer appeared also,
but I killed it!
Important Note! Resurrection of the evil BAD 2D 19,000 foot Layer.
After applying this bdg text file edit, when I first launch BoBII and the very first time I go into an Instant Action mission, I still get the 2D cloud layer.
However, the second time and all times there after when I fly Instant Action missions it is gone.
After quitting BoBII, and the next time I launch BoBII, the first Instant Action mission I fly shows the damn thing again. The next mission flies are OK with it gone.
Campaign seems to be OK, but I only tested it once. Launched BoBII, started a new LW Campaign and set up a raid on Dover (Poor Weather).
The first time I Fragged into 3D flight, the 2D cloud layer was gone.
Aloha!
_________________
"Toto! I don't think we are in Kansas anymore!"
Dorothy, OZ
"sniff.. sniff.. Snort! ARF! GGRRRR! ARF! (Tod der stinkenden republikanischen Partei, diesem ignoranten religiösen Monstrum.)"
Toto