All these shots were done by myself using my method of using FS recorder and flying formation enjoy.
Dauntless dotty enroute to Tokoyo with Col Morgan at the yoke.
Getting a escort from a little friend. I like to call him "Jug"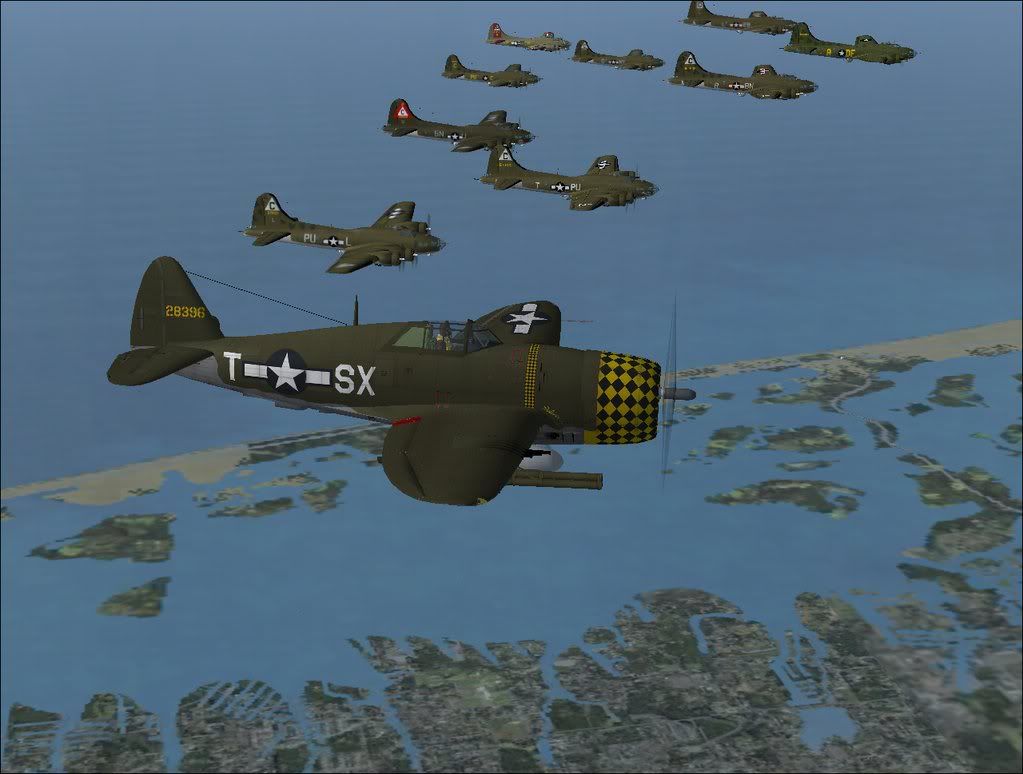 The best of the B-17G II series
Second in line during the run ups
For our boy Geewiz I made him good old Shark tooth. You can get her in the B-17G II forum. This was done be me.
And last for every flight I get to see my wife's pic on the panel