Hello Everyone,
After unforeseen technical delays, heres the V1.1 update for the Avro 504K which fixes a couple of bugs and adds a couple of new things
Changelog:
Fixed landing gear suspension animations
Tweak flight model slightly
Tweaked a couple of textures
Added toggles to shift+3 panel to show/hide pilot models in the VC
Added fuel gauge to front cockpit and switchable fuel gauge to the rear cockpit
== Download the update here ==
http://www.a2asimulations.com/downloads ... Update.zip
Quick note about the fuel gauges. It seems entirely random if a plane had them or not in the rear cockpit. As such we've made the one in the front cockpit permanent, and the one in the rear cockpit switchable. The bit of metal in the middle of the gauge represents 50% fuel left, this is the same for both front and back fuel gauges.
The one in the front cockpit is located on the right side, mounted on the forward support strut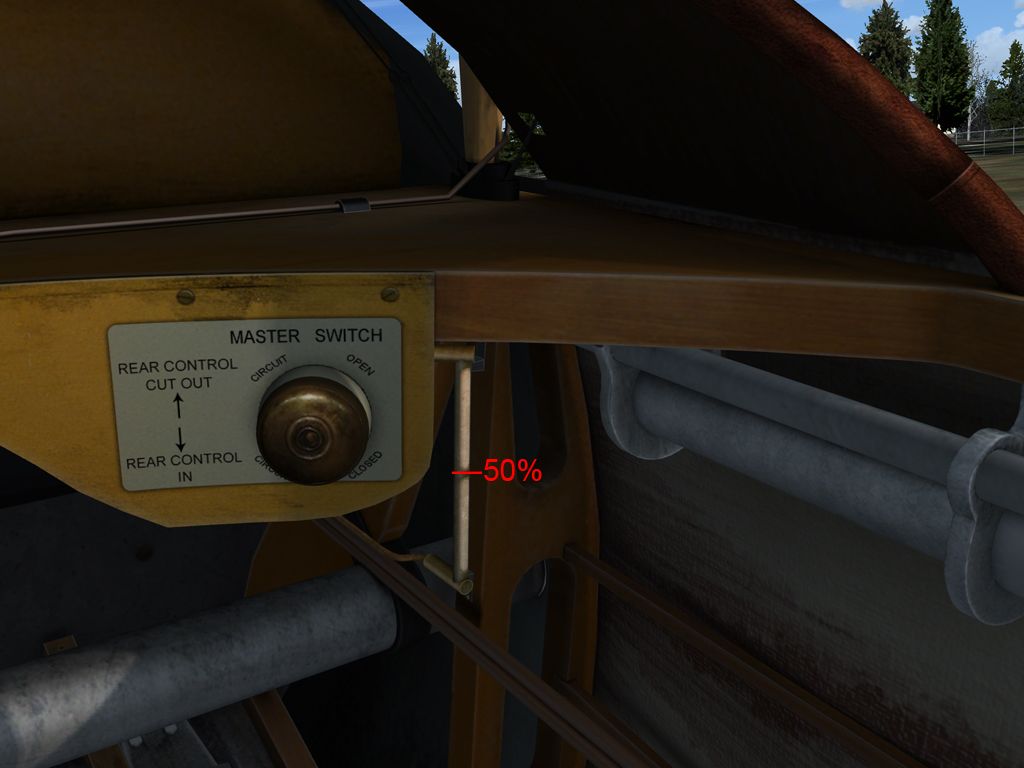 The fuel gauge for the rear cockpit can be toggled on/off by clicking the text on the shift+3 control panel and appears on the lower right of the panel.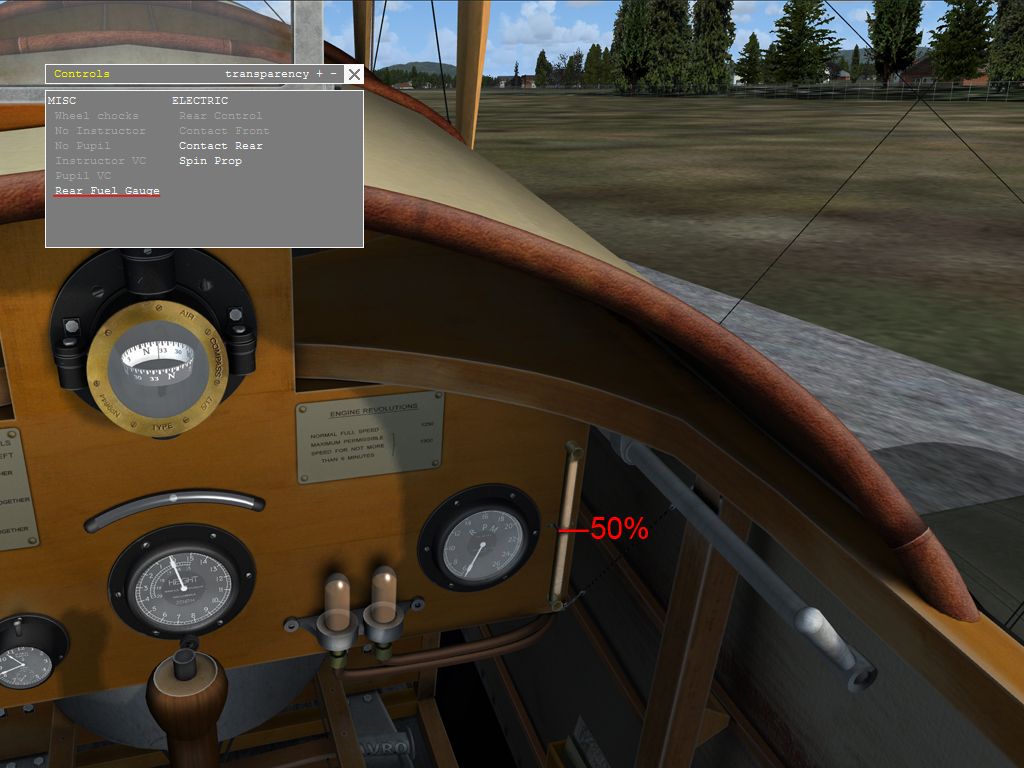 The pupil/instructor models for the VC can be toggled by the shift+3 control panel. The pupil is in the front seat, instructor in the rear seat. These models are not meant to be used when your in that seat, so if your in the rear cockpit and select the instructor, you'll see graphic errors. These models are also separate from the exterior models as well.